El Niño:

The game that rings in the new year

6th January 2023. €700,000,000. Where will you be in 2023?

Play Now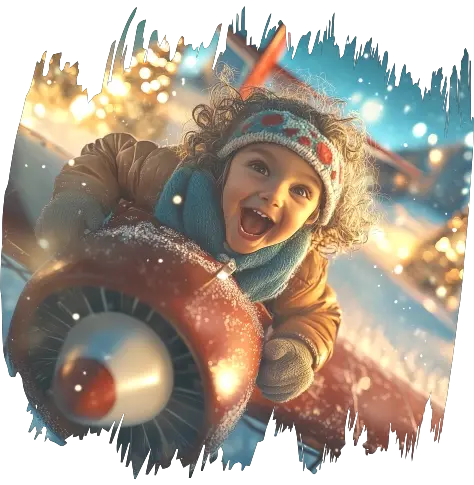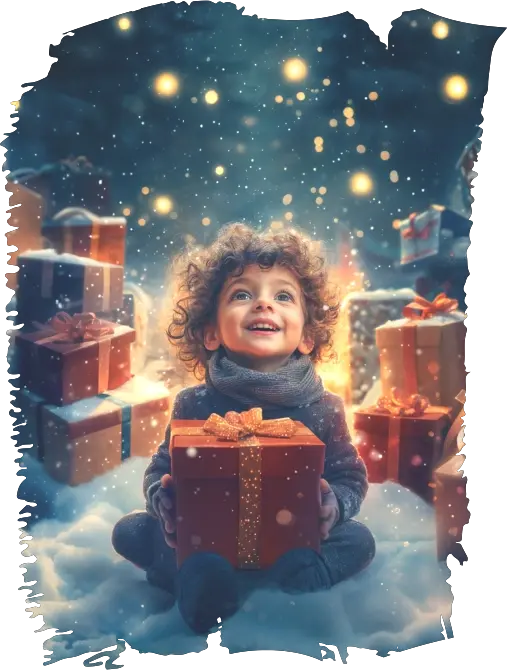 About El Niño
You can't talk about El Gordo without talking about its little brother, El Niño. It's safe to say that the "fat" lottery gets mentioned way more often than its counterpart. Especially outside of Spain. Perhaps this isn't the first website you've visited trying to find info on this curious new year lottery, only to get stuck on another El Gordo Christmas page in frustration. Well, fear not because we're going to delve into all things El Niño right here!
An Introduction to the El Niño Lottery
This game has many different names, which is why it may be hard sometimes to get accurate or even up to date knowledge about it. If you search in Spanish the game is officially known as El Sorteo Extraordinario de "El Niño", roughly translated to The Extraordinary Child Sweepstakes.
However, this rather overbearing title is usually too much even for someone in Spain, so naturally, the game is usually referred to as Sorteo de "El Niño" (El Niño Draw), Lotería de "El Niño" (El Niño Lottery) or Lotería del Niño (Child lottery). Other names you might see may include the "Kings day Lotto" or the "Epiphany lotto"
Although not really on the same scale, the El Niño lottery is actually the second most popular in Spain, just after its 22nd December friend. Tickets go on sale in early November every year and are available to buy right up until the TV airing. The draw takes place on 6th January, an important day for Spanish citizens, and is drawn live from Madrid at midday.
| Prize Level | Total Number of Prizes | Prize per Billete | Prize per Decimo | Total Prize Fund |
| --- | --- | --- | --- | --- |
| First Prize - "El Gordo" Jackpot | | | | |
| | | | | |
| | | | | |
| | | | | |
| | | | | |
| | | | | |
| | | | | |
| | | | | |
| 5-Digit Numbers Before and After El Gordo Jackpot | | | | |
| 5-Digit Numbers Before and After the Second Prize | | | | |
| Tickets that start with the last 3 digits of the El Gordo jackpot | | | | |
| Tickets that end with the last 3 digits of the El Gordo jackpot | | | | |
| Tickets that start with the first 3 digits of the Second Prize | | | | |
| Tickets that end with the first 3 digits of the Second Prize | | | | |
| Tickets that start with the first 3 digits of the Third Prize | | | | |
| Tickets that end with the last 2 digits of the El Gordo jackpot | | | | |
| Tickets that end with the last digit of El Gordo | | | | |
Total breakdown: 17,920 Prizes to Win
The History of the Spanish New Year Lottery
History is only as good as its historians, so although the data is difficult to find, here is our best overview of when exactly this lottery came to be and how.
The Idea
This raffle was first devised in 1877 by Duchess Maria del Carmen Hernández, wife to one of the richest Industrialists of the time. Duchess Maria was a very charitable woman, particularly when it came to children. It was her idea to create a lottery in an attempt to pay for a children's hospital located in the Spanish capital of Madrid.
There was already a children's clinic in the area, proposed by the Duchess and constructed in early 1877, but despite being the first pediatric hospital in Spain, it was proving to be insufficient to its growing number of patients.
So, in order to fund and construct the ambitious project of building a newer, bigger children's centre, known today as the "Hospital Niño Jesús", a lottery was created, and dubbed "Raffle of the Child". This is where the "El Niño" name caught on, as the word Niño means child. The funding went ahead thanks to the lottery and the generosity of the good duchess and its efforts can be found still operating as a children's hospital to this day in Madrid.
The Duchess
Despite being known as a kind soul, with a heart "too big" for those around her, Duchess Maria' life does not tell a happy story. Before becoming a Duchess, she was widowed and alone. She remarried in 1873 to a wealthy Industrialist named Duke Juan Manuel de Manzanedo and enjoyed 9 years of happiness, living in a palace. During that time she became an experienced entrepreneur herself, creating a distillery known as The Three Sisters (Last Tres Hermanas), the first in the region, expanding the Lanjarón Spa, a popular health centre, and filled the role of Chair for the Association for the Care for Spanish Children.
In 1882 however, everything changed. Maria's husband was taken ill and died suddenly. News of his death travelled to Cuba, to the ears of Josefa Manzanedo, an illegitimate daughter of the Dukes, but recognised as his heir. Through a series of lawsuits that raged over ten years, Josefa managed to take everything from Maria, including the palace she lived in, which had been a wedding gift.
Maria died in poverty in 1894, with nothing to her name except a title with no meaning or power, the hotel room in which she resided, and three orphaned grandchildren to care for, after losing her son from her first marriage.
The Mystery and Revival of El Niño
With the Duchess Maria's fortunes lashed to a new benefactor, all origins of The Child Raffle were more or less lost to history. Records do show that the lottery continued, sporadically at first, before establishing unofficial records in 1908. But the name of this lottery and why it was created remained a mystery.
That is until 2013 when Spanish researcher Gabriel Medina Vílchez, whilst researching his latest book, came across this information and ended one of the biggest secrets in Spanish History: the ancestry of the El Niño Lottery. In 1941, official records for this lottery began, when General F. Roldán (Director of Stamp and Monopolies) ordered 4 series of 42,000 bills for this game and standardised it, making it an official public record for all. It was so successful that the tradition continued, and lives on to this day.
The Children's Hospital
Along with the lottery, the reason the hospital was built had also been lost to history until recently. The hospital, thankfully, was already funded when Duchess Maria's assets were taken in 1882. In 1881 the hospital was inaugurated and by 1885, its construction was complete, but the paperwork to prove ownership was unknown. In 1890 the Provincial Benefit Board of Madrid took up official ownership and continued to maintain the hospital's integral structure. A plaque has been erected to Duchess Maria, dedicating her as the official patron of the "Hospital Niño Jesús" and as the foundation upon which modern pediatric medicine was established in Spain. In 1995, the Hospital del Niño Jesús was declared an Asset of Cultural Interest.
The draw
The first El Niño raffle actually took place on the 6th of November 1877 to much excitement and expectation. After conducting the first draw, plans for hospital construction began, with workers breaking ground on 7th November 1879. The raffle was baptized by the Duchess herself as the "National Child Raffle" in memory of those youngest lost. In turn, she established that the draw be held annually.
The El Niño Lottery in 2023
The draw for the Lottery of the Child 2023 contains 700 million euros in prizes. This 2023 celebrates the 81st edition of the game since it was officially licenced in 1941. As has been the case since 1999, it will take place on the 6th of January at 12:00pm, and will last approximately half an hour. Quite the change compared to El Gordo's 3 and a half hour annual run time.
It is true that in this Extraordinary Draw of the Children's Lottery there are roughly 2 more opportunities to win more prizes than in the Christmas Lottery raffle, but also that the amount you can win is somewhat lower. With El Niño it is easier to make your money back, but this should not dissuade players, since some of the prizes could in fact change your life or get you out of a financial mishap.
The draw for El Niño distributes two million euros per series, known as a full ticket or 200,000 euros per tenth if you win the first prize, compared to 4,000,000 euros per series, 400,000 per tenth with El Gordo. There is also a second prize of 750,000 euros per series and 250,000 euros third prize per series.
The numbers and places for El Niño
If you're running the numbers on El Niño, here are the latest figures to be aware of. The most popular number to appear is 0, with 21 overall appearances in the top prize. It is followed, although rather slowly, by the numbers 7 and 9, with 14 and 13 appearances respectively.
The least seen numbers are 3, 8 and 1. 3 has been seen 6 times, 8, ironically, 8 times and 1, 9 times. Below you'll find a breakdown of the numbers
Numbers that have never been graced with El Gordo
El Gordo has never started with: 00, 02, 07, 15, 16, 21, 27, 34, 36, 46, 47, 50, 51, 53, 54, 59, 61, 62, 63, 64, 65, 66 , 73, 74, 75, 77, 78, 79, 80, 81, 82, 84, 85, 86, 88, 90, 94, 95, 97, 98, 99
El Gordo has never finished in: 02, 05, 09, 11, 16, 17, 21, 23, 24, 25, 28, 29, 35, 37, 40, 43, 44, 48, 52, 53, 56, 58 , 63, 64, 65, 66, 68, 73, 81, 83, 91, 92, 95, 96, 98
Places that have never won the jackpot
Cáceres, Cuenca, Guadalajara, Huesca, Tarragona and Melilla have never won the El Niño jackpot sold in their area.
History of El Niño Results
History of Jackpot Winners
| Year | Number | City |
| --- | --- | --- |
| | | Quintanar de la Orden (Toledo), Torrejón de Ardoz (Madrid), Tarancón (Cuenca), Santander, San Sebastián, Lleida, Madrid, Albacete, Vilanova del Camf (Barcelona), Manises (Valencia), Veguellina de órbigo (León), Rianxo (A Coruña), Mollet de Vallés (Barcelona), Lorca (Murcia), Las Palmas de Gran Canaria, Pineda de Mar (Barcelo na), Villa de Don Fadrique (Toledo), Simat de la Valldigna (Valencia) |
| | | |
| | | |
| | | |
| | | Badalona (Barcelona), Barcelona, Vall de Uxo (Castellón), Pasai Antxo (Gipuzkoa), Lleida, Pontecesures (Pontevedra), Tordillos (Salamanca) Salamanca, San Clodio (Lugo), Terremendo (Alicante), Alhama de Murcia (Murcia), La Orotava (Sta. Cruz de Tenerife), Jerez de la Frontera (Cádiz), A Coruña, Roquetas de Mar (Almería), Bilbao, Gijón (Asturias), Algeciras (Cádiz), Quiroga (Lugo), Madrid, San Viceng de Castellet (Barcelona), Torremolinos (Málaga), Conil de la Frontera (Cádiz), El Rosario (Sta. Cruz de Tenerife), Castellón de la Plana, Zaragoza, Málaga, Granada. |
| | | |
| | | |
| | | Alicante, Ponferrada (León), Alcorcón (Madrid), Parla (Madrid), Murcia , Buena Vista del Norte (Tenerife) |
| | | San Leonardo de Yagüe (Soria) |
| | | |